January 8, 2019
Worry-Free Property Management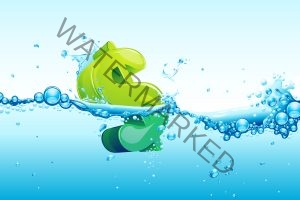 When you own vacation properties, managing them can take more time than you think. Not only is there the pressure of renting them out profitably there also is the challenge of keeping up with the repair and maintenance, paying the utilities, property taxes, and other bills, and marketing your properties so people can find them easily.
The last thing on your list should be making sure your properties are kept clean for your renters. Unless your property is attached to your residence, you probably aren't visiting your vacation rentals every day — or even every week. What you need is a reliable, responsible cleaning service that can take that responsibility off your long list.
Profitable Vacation Rentals
You probably didn't purchase your vacation rental properties because you wanted to work hard all the time. Instead, you likely acquired them as a reliable, simple way to make a little residual income while increasing your wealth holdings.
That's the goal, anyway. The reality is that managing vacation properties can be a full-time job, at least if you don't have good support partners on your side. And if you are still cleaning your properties yourself, you could be investing your time more wisely.
Cleaning Services Coral Springs FL – We're in Your Corner
For most vacation property owners in South Florida, cleaning their rental units themselves isn't a viable option, at least not in the long run. When you have more than one unit and your occupancy rate is where it needs to be to be profitable, it's going to be almost impossible to keep up with all the comings and goings.
Take a little pressure off yourself by letting Carvalho's Cleaning take care of your vacation rental cleaning. Our professional, experienced cleaners can perform both pre- and post-visit cleaning for all of your properties so you don't have to worry about it anymore.
If you own vacation rentals in South Florida and you want to focus on more important tasks than simply keeping your units clean, let the cleaning professionals at Carvalho's Cleaning take care of that task for you.